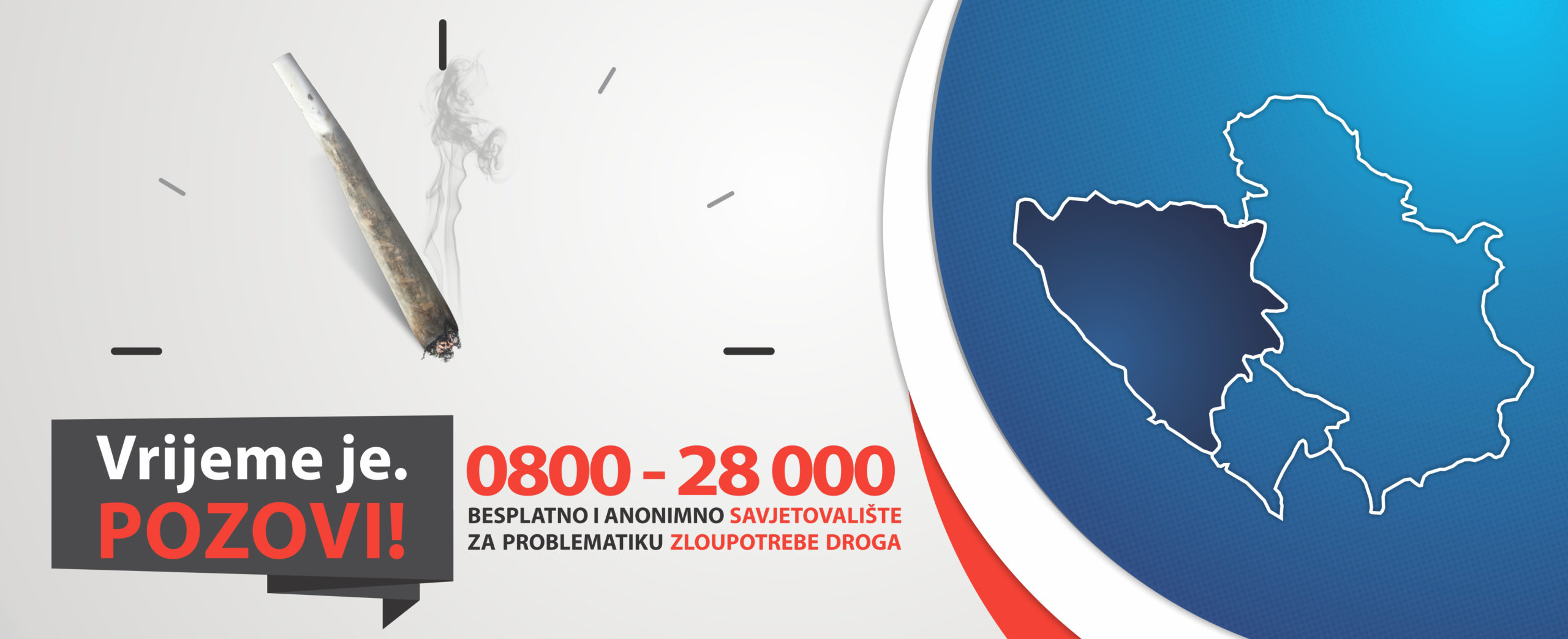 Free and anonymous helpline
When you call our free helpline 0800-28 000 you will:
– get direct access to counsellors for drug related problems
– get information about the recovery process
– get support and guidelines for initiating recovery from drug addiction
– get support and advice on how to act if your loved one is using drugs
– get information about harmful effects of drugs
– get information about institutions and organisations which are working in the addiction field in your city
– get more information about our services
-make an appointment in our Substance Abuse Counselling Center
Anonymity and confidentiality are guaranteed.
It is time. Make the Call. We are here for you. 0800 – 28000
Motivation and the choice of right institution/organisation for treatment is an important factor at the beginning of the recovery process. In our counseling center you can:
– prepare for your first interview with treatment providers/ therapeutic community
– get more information about the programmes available at respected treatment provider
– get help to set your expectations for the treatment
– involve your family to better understand the treatment process
Our organisation supports people with addiction problems and their families throughout the recovery process, from the first call to post-treatment process and social integration.
Counselling is intended for people addicted to drugs or to those who are experimenting with drugs, but who aspire to stop using and to make a change in their lives. Individual counselling includes: Individual counselling includes:
– individual counselling on weekly basis
– developing a personal and individualised recovery plan
– engaging family members and loved ones in the recovery process
– engaging family members and loved ones in the recovery process
Our program for individuals who seek recovery and their families is based on the principles of Multidimensional Family Therapy and is tailored to the needs of each individual.
Support groups are an integral part of the recovery process. They are extremely important and beneficial regardless of the type of addiction. Support groups provide a safe environment where members share their personal experiences without fear of judgement and safe from peer pressure. Benefits of participation in support groups are:
– meeting people who aspire to become drug-free
– knowing you are not alone
– learning new skills (eg. handling cravings and emotions)
– support during emotionally difficult periods
– learning to be accountable for your actions
Support groups are scheduled in advance. Two groups are currently active:
– Parent support group – for mothers
– Support group for people with drug addiction problem.
Call 0800 – 28000 to find out how you can join a support group.
The Youth Center is intended for young people aged 17 to 25, and is currently in development. More information coming soon.
Association Celebrate Recovery
The Association for the Resocialization of Former Addicts Celebrate Recovery is a NGO founded in 2008 by recovered users who identified problems related to resocialization and the addiction problem in general and started the organization based on their lived experience.
Our mission is to show that recovery is possible and motivate people with addiction to seek help by sharing the testimonials and positive examples of fulfilled lives of recovered users, as well as to provide support for resocialization and social inclusion to those who have completed treatment. Furthermore, Celebrate Recovery aims to raise public awareness about the harmful effects of drug use and the importance of treatment and recovery.
Our visionis to provide comprehensive and directed conditions to every individual addicted to drugs to successfully recover, reintegrate back into the community as a productive member, and with examples of quality of life and personal responsibility contribute to elimination of stigma- once an addict, always an addict.
SUPPORT IN THE RECOVERY PROCESS FROM 2008
SERVICES PROVIDED IN 2019
Celebrate Recovery is an organization whose values are based on Christian worldview. We believe that love and acceptance can make a change in an individual's character and behavior related to addiction, regardless of the phase of addiction. In our work, we promote full recovery from addiction and believe that addiction is a treatable condition which requires a multidisciplinary approach; medical and social as well as spiritual.
One of our primary goals is to help people find their pathway to recovery. Our motive is to spread a message that recovery is possible, and to exert impact on views of the public and show that addiction can be beaten. We want to help individuals recover from addiction, but also to create better conditions for recovery at the society level, and to advocate for the rights and de-marginalization and inclusion of people with addiction.
We believe that our contribution to Bosnia and Herzegovina society is unique because recovered users help people in addiction to become drug-free and when they start their recovery process they become helpers themselves (circle of actions). We also agree that by helping one person, we contribute to better conditions for everyone in his/her environment, and by doing that make the places we live better places to live. Our activities range from helping a person with addiction on the street to active participation in the drug policy field and in creating strategies on the EU levels.
If someone you care about becomes addicted to drugs, it can also bring a great deal of disappointment. Lack of knowledge around addiction can make you take wrong steps and might aggravate an already bad situation. Addiction is a problem that affects not only an individual, but also the whole family and community in general. Therefore, it is very important to engage whole family in the recovery process. Do not fall into a trap of closing your eyes to the problem because then it can only become worse. Drug abuse is a dangerous disease that often can lead to death. The first step is always finding strength to face the problem and seek help.
It is time. Call us!
0800 28 000
Danijela Ozme 11/2 - Sarajevo
udruga@proslavi-oporavak.ba